Austin, Texas- Elite Blasting and Coatings offers automotive, residential, industrial, and marine blasting services in and around Austin. As part of their blasting services, they provide dust-free blasting services, with media, beads and soda. The company uses environmentally friendly dust-free methods to protect customer properties and for general human safety. Their blasting services use high pressure air to prepare surfaces for painting or finishing. After surface preparation, they use compressed air to apply baking soda to surfaces in a non-sparking, non-flammable, and non-toxic process, making it safe to use in a variety of applications. Elite Blasting and Coatings media blasting services use a pressurized blast gun with compressed air, which blasts media particles to remove paint or corrosion. Dustless blasting mixes media with water to reduce the amount of dust produced during the blasting process. They provide free estimates for good planning and are a 100% mobile service.
Elite Blasting and Coatings has a team of professionally trained staff and modern equipment to provide their blasting service. The company is certified to provide sandblasting services and uses equipment such as sandblasting guns, metal and other abrasive materials for quality results. The company representative said this about their services: "We are committed to providing our customers with the best possible experience while offering a 100% customer satisfaction guarantee on all of our services. We strive to maintain a professional, friendly and knowledgeable service team. Our team of professionals is dedicated to providing our customers and our community with quality and environmentally friendly sandblasting services.
The diversity of blasting services provides customers with options that meet their different needs. Venturing into industrial, residential, automotive and marine spaces has allowed Elite Blasting and Coatings to serve diverse customer groups. The company's professionally trained employees make their Austin sandblasting services reliable and quality. Remote or mobile services provide convenience to their clients by traveling to where the job is, while their free estimates, done before their service is hired, give clients plenty of time for planning and budgeting. These estimates do not vary greatly from the actual service price that customers pay after service, which improves customer satisfaction.
Elite Blasting and Coatings offers other services including graffiti and rust removal. Graffiti removal services use environmentally friendly methods that are effective, fast and work on all surfaces. Their rust removal services use sandblasting to reveal any underlying corrosion while removing stubborn rust from all metal and other surfaces.
Elite Blasting and Coatings is located at 201 Ralph Ablanedo Dr, Austin, TX, 78748, USA. For reservations and consultations, contact their staff by dialing (512) 688-0625. Visit the company's website for more information on their various sandblasting services.
Media Contact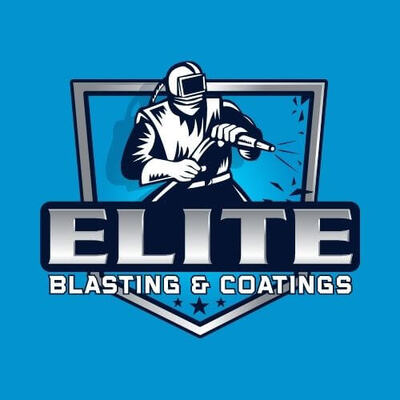 Company Name
Elite sandblasting and coatings
Name of the contact
Shawn Mayette
Call
(512) 688-0625
Address
201 Ralph Ablanedo Drive
City
Austin
State
Texas
Postal code
78748
Country
United States
Website
https://eliteblastingusa.com/